ETA 7750 Valjoux Chronograph Movement
ETA 7750: Timeless Watchmaking Icon.
From 70's on Caliber 7750, belonging to what was referred to as ETA/Valjoux, played a vital role in the fame and fortune of quite a few esteemed brands. Almost fifty years after the first 7750s were delivered to clients in 1973, the Valjoux 7750 is still going strong.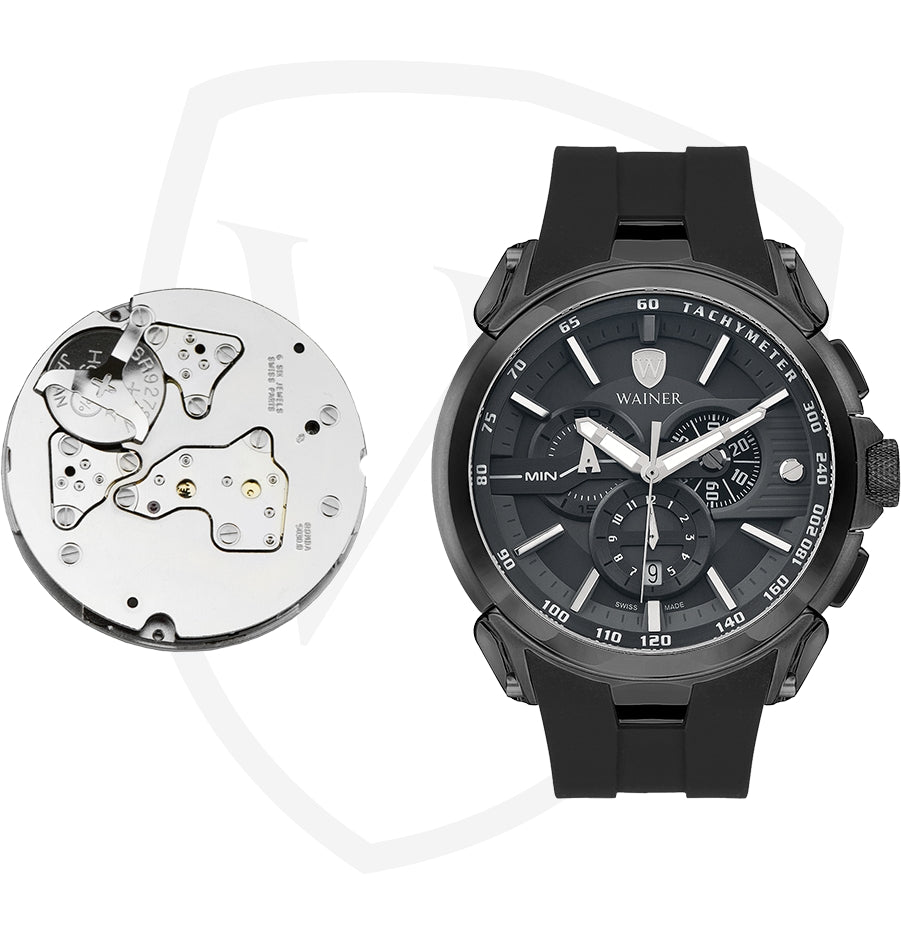 Ronda Swiss Made Movements For All Quartz Collection
The Quality of Ronda Calibres
Founded in 1946 by William Mosset, Ronda is a Swiss watch movement manufacturer with an understanding that reliability is everything in the watchmaking business.
Recognised for their Swiss precision, luxury brands seek to power their timepieces with a Ronda movement.
Quartz Specials – Complex Quartz Watch Movements
The "Quartz Specials" comprise mostly complex calibers, such as chronographs and sophisticated multifunctions like alarm, 2nd time zone and retrograde.
These quartz movements are engineered for stylish timepieces and watches with high functionality and particularly unique designs.
Curved Sappire Crystal With Antireflective Coating
Typically in the luxury watch field, sapphire crystals are preferred. Sapphire is extremely strong and scratch resistant – making it the top choice for a fine timepiece. Sapphire watch crystals are more reflective than other types of watch crystals. Therefore they require an anti-reflective (AR) coating. Sapphire crystal ensures that your watch dial is visible at any angle with no distortion. It also has the added benefit of looking really, really cool.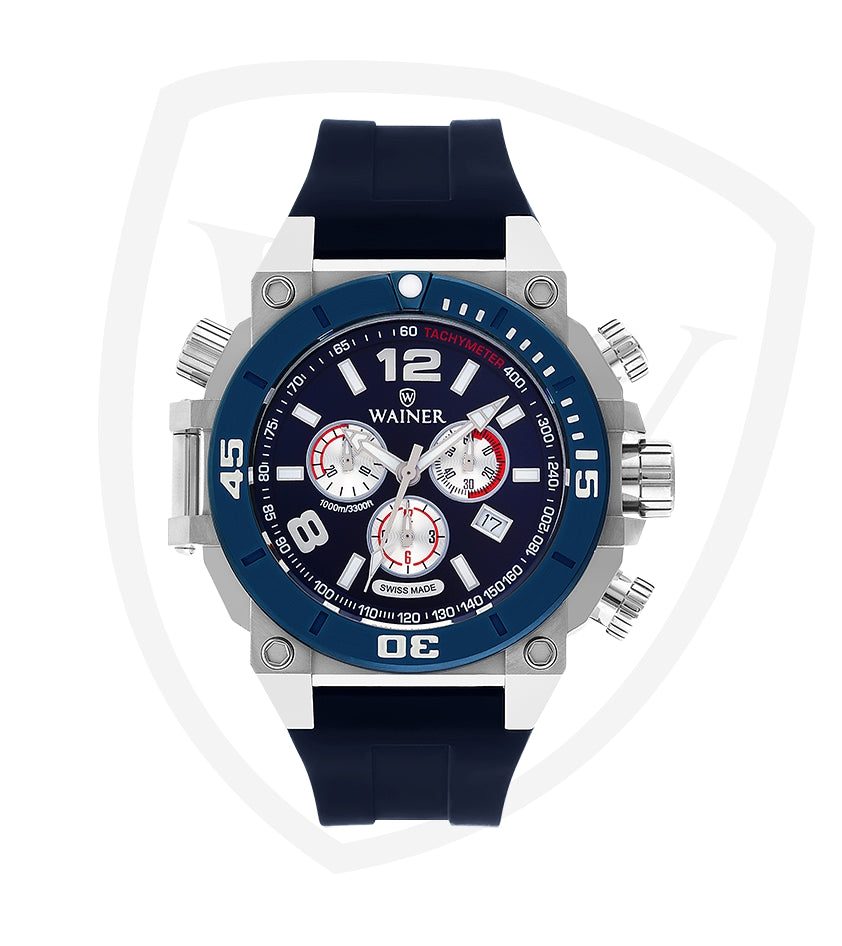 100 ATM (1000 METER) Water Resistance Diver Watch
Diver Watch specifically designed for use in underwater conditions. It's is thick, with extremely robust sapphire crystals, casing is made from the stainless steel. Diver Watch of Wainer has an impressive design and its features are top-notch. It is one of the best choices you can make when buying a dive watch.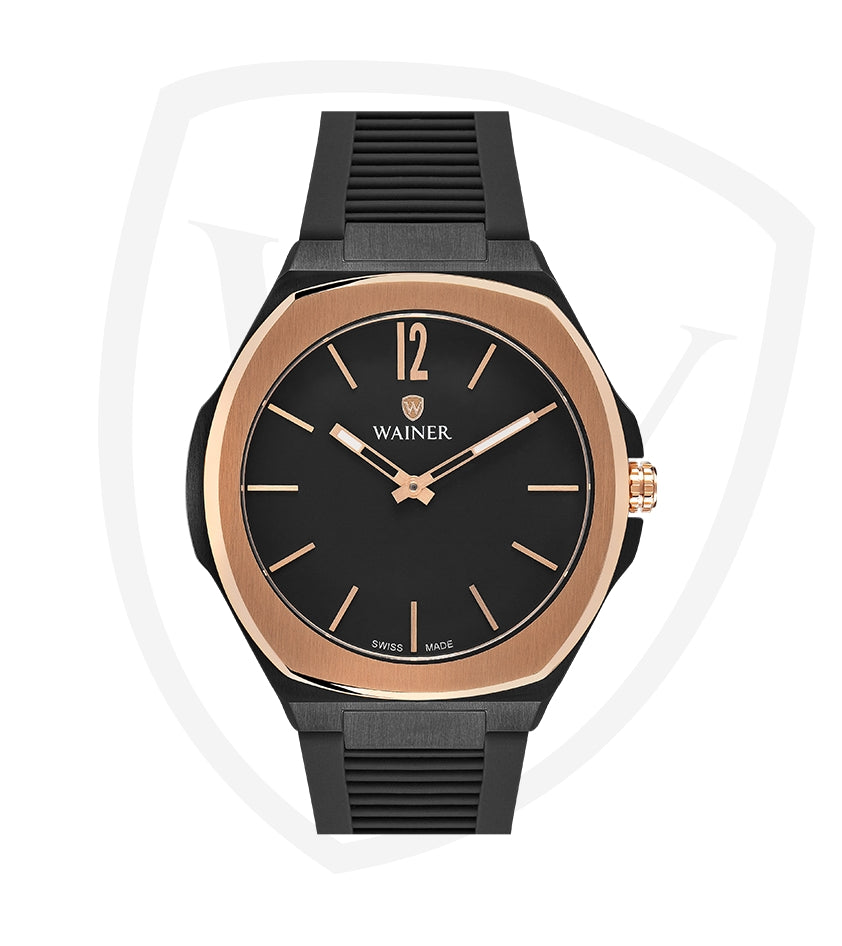 316L Stainless Steel
Stainless steel used in watches are divided by different grades, and each grade has its own composition of metals – giving it unique strengths. 316L Stainless steel is a grade of stainless steel that has extra-low carbon content and is extremely resistant to corrosion such as seawater or acidic liquids. Therefore the material is widely used in diving equipment due to the materialsi high corrosion-resistance. 316L is also magnetic resistant, unlike the general-use stainless steel grade of 201 or 304L. With Molybdenum added, it gives 316L a better overall corrosion-resistant property than 304L.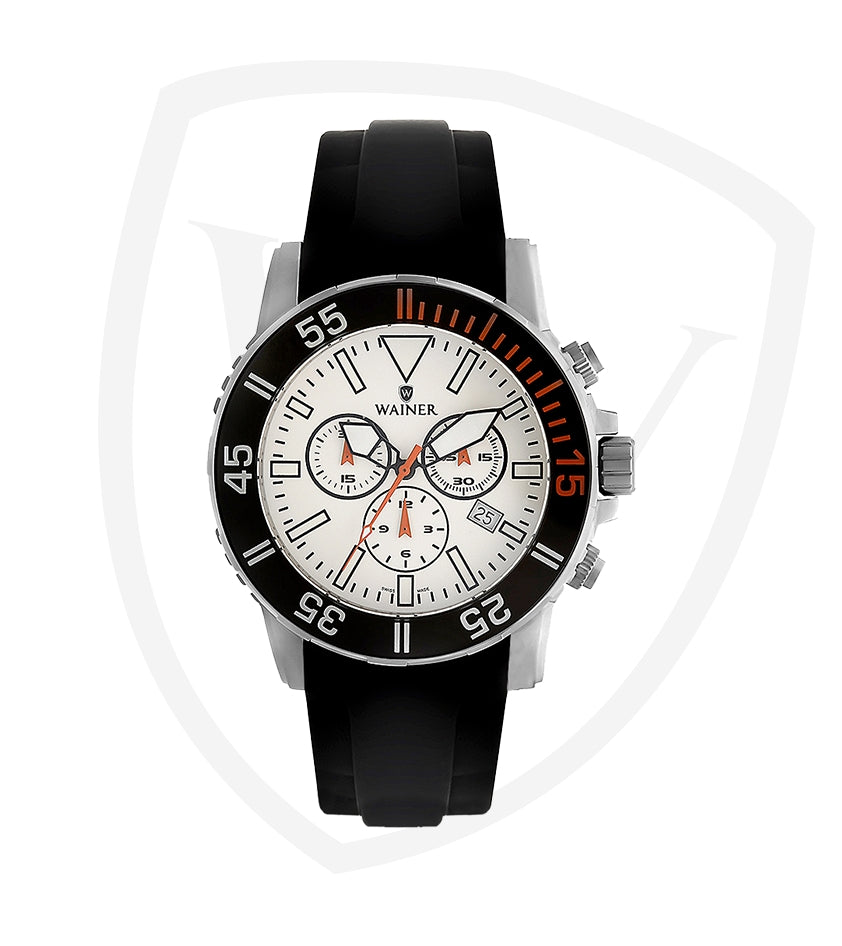 Titanium Case Watch
Noted for its low density and high strength, titanium is a great material to use for watches. Titanium is stronger than steel in many ways, including being almost 100% rust-proof which steel, although certainly up there in terms of corrosion resistance, simply isn't. And, of course, it's strongest selling point has got to be the fact that it is, at the same strength level of a stainless steel watch, approximately half the weight.